ONE STOP CENTRE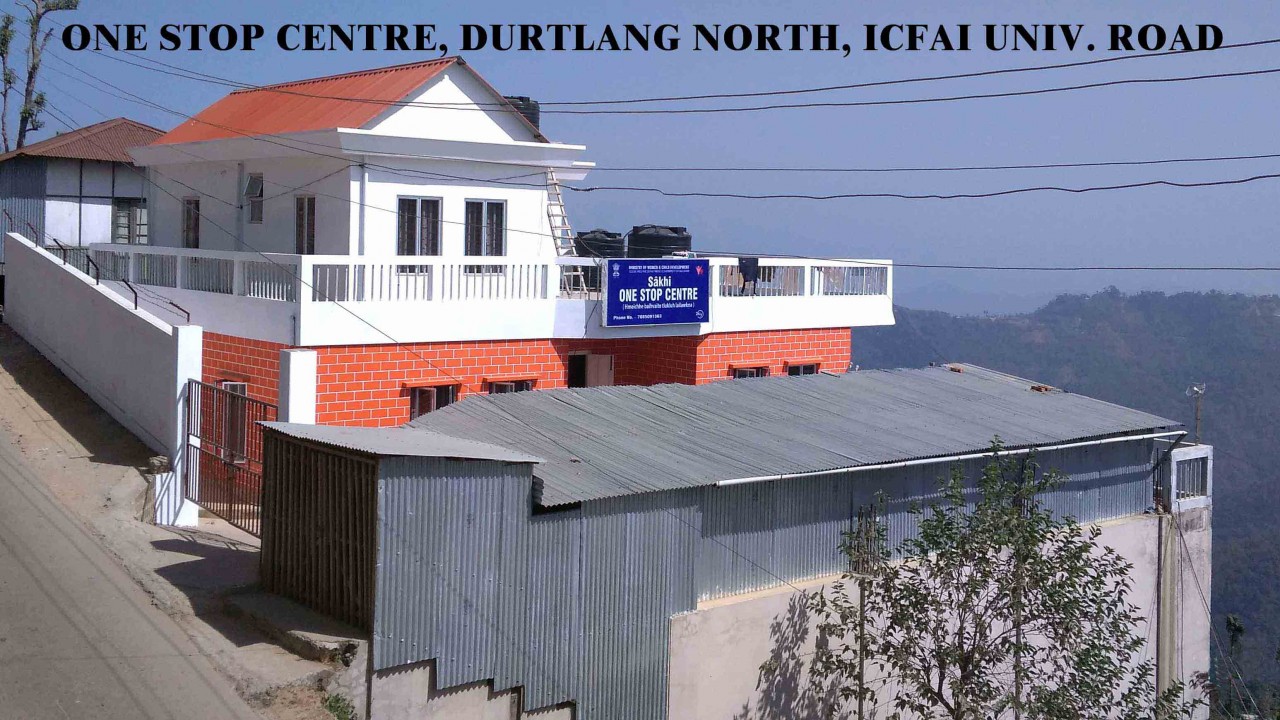 One Stop Centre are intended to support women affected by violence, in private and public spaces, within the family, community and at the workplace. Women facing physical, sexual, emotional, psychological and economic abuse, irrespective of age, class, caste, education status, marital status, race and culture are facilitated with support and redressal. Aggrieved women facing any kind of violence due to attempted sexual harassment, sexual assault, domestic violence, trafficking, honour related crimes, acid attacks or witch – hunting who have been reached out or been referred to the OSC are provided with specialized services.
The OSC is integrated with 181 and other existing helplines. Women affected by violence and in need of redressal services are referred to OSC through Helplines.
OBJECTIVES
To provide integrated support and assistance to women affected by violence, both in private and public spaces under one roof.
To facilitate immediate, emergency and non emergency access to a range of services including medical, legal, psychological and counselling support under one roof to fight against any forms of violence against women.
TARGET GROUP
The OSC supports all women including girls below 18yrs of age affected by violence, irrespective of caste, class, religion, region, sexual orientation or marital status. For girls below 18 years of age, institutions and authorities established under Juvenile Justice (Care and Protection of Children ) Act, 2000 and the Protection of Childrenfrom Sexual Offences Act, 2012 are linked with the OSC.
TYPES OF SERVICES
Emergency Response and Rescue Services
OSC provides rescue and referral services to the women affected by violence.
Medical assistance
Assistance to Women in lodging FIR/NCR/ DIR
Psycho – social support/ counselling
Legal aid and counselling
Shelter
Video Conferencing Facility
INAUGURATION
One Stop Centre in Aizawl Mizoram is inaugurated by Hon'ble Minister, Social Welfare Department Minister, Mr. P.C _ on the 6th February, 2018 at Durtlang North, Aizawl where One Stop Centre is situated. From its inaugural date, as the building and accommodation facilities have now fully been established One Stop Centre is rendering services on full swing.
The present activities at the initial stage
Distribution of awareness cards
Dissemination of awareness through social Media ( whatsapp & facebook)
Awareness campaign done through Tv talk show in collaboration with All Mizoram Women's Federation
Introduction and orientation programme telecasted on Doordarshan Kendra
Convergence Departments
Ministry of Health & Family Welfare/ State/ District
Ministry of Home Affairs/ State/ District
Ministry of Law & Justice/ NLSA/ SLSA/ DLSA
Service providers
Young Women Christian Association
Mizo Hmeichhe Insuihkhawm pawl
Women Commission
Women Cell
Family Counselling centre (CPD)
Young Mizo Association
FIDU
VOLCOMH
Management Committee
Management committee had been constituted by Government of Mizoram under the Chairmanship of Deputy Commissioner.
ENVISIONED OUTCOME
Reduction of violence against women
Prompt recovery actions accessible for sexually / physically assaulted women
Ensuring speedy punishment of culprits
Strengthening counselling in order for them to address violence and to stand up for themselves for their own diginity.
OSC STAFF
| | |
| --- | --- |
| Name | Designation |
| Ramdinpuii Ralte | Centre Administrator |
| Lalchhanhimi | Counsellor |
| R.K. Lallawmzuali | Para Medical Staff |
| Roger Lalrindika | Data Analyst |
| H. Lallawmzuala | Multipurpose Staff |
| Lalhmingmawii | Multipurpose Staff |
Office Phone : 7085091363

ONE STOP CENTRE (OSC) HAWN NI